Hi!!
(This is my first post in English, I'm so excited! lol)
I'm here to tell you about "the Mushroom Peddler". I found it because on the secon-hand market of bjdoll a girl wanted to buy a lovely owl and a cat from there. I haven't ever heard about them, and I found them so cute, so I googled it.
I found out their facebook and etsy. The prices scared me at first (ugh) but they hand-paint the dolls, and thats a lot of hardwork. Actually I think the price is more expensive for that fact, not of the doll itself.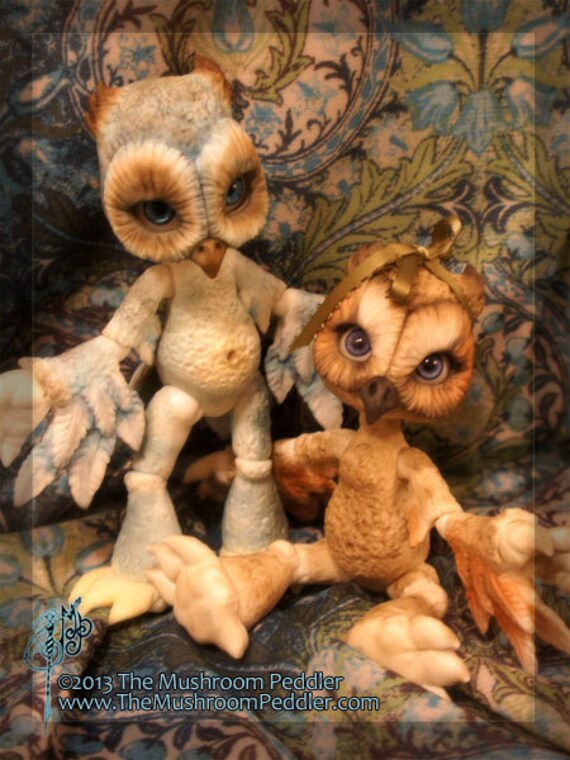 Aren't they cute? I want an owl now! :_(
But you know? They opened a preorder for Ivy the Imping & Slimey the Snail. I LOVE the snail. But I spend my money on Céline's body, so there's no way I can have it now Y_Y (plus the Dolls Party on Barcelona, where I will I spend all that I have lul).
You can find out about this cuties on their
Etsy shop
.
Thanks for reading!